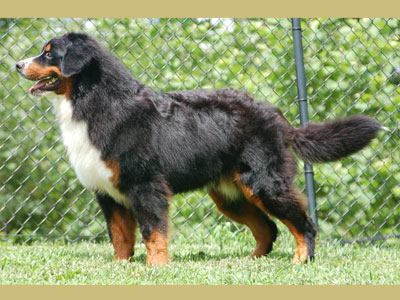 Jake is our import boy from Maglod-Falvi kennel in Hungary. We thank Krisztina for letting Jake join our family.
Jake is a beautifully structured, moving dog. He has a very nice front and chest, lots of neck and a great tailset. He was a gorgeous puppy and he is maturing into a very nice young dog.
Jake is one of the most active dogs we have ever had. He runs on full tilt all the time! We hope he will tone down just a bit so we can get him into the show ring soon. He is just too full of energy to stand still. He loves his toys and retrieving.